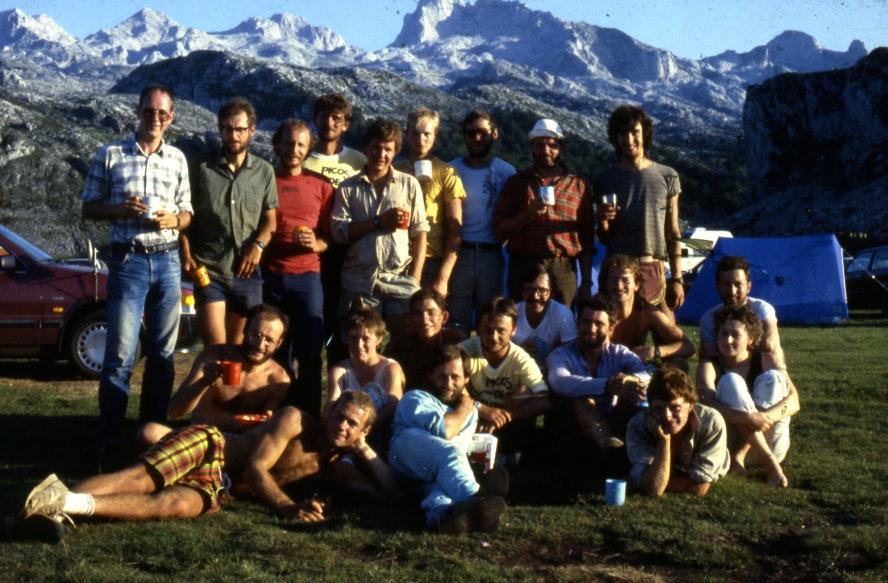 Base Camp, Lago Ercina.
Group picture with members of Speloklub Gliwice.
Back: Ewald Biersack, William Stead, Andrej Panow, unknown, Mike Berners-Lee, Jonathan Tombs, unknown, unknown, Dan Mace.
Front: Harry Moss, Martin May, Silvia Dacre, Gerhard Niklasch, Wlodek Szymanowski., unknown, unknown, Steve Roberts, Dave Horsley, Jonathon Cooper, Paul Cooper, Jay Cooper.
Martin May, 1987.
1987 / 024