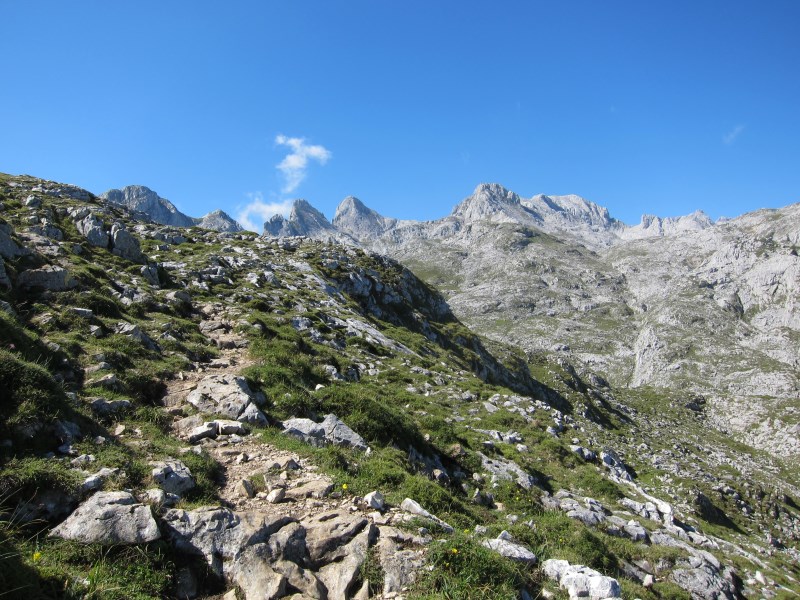 Now we can see the full lentgh of the Picos de Cornion.
In the distance, near the right-hand side, is the square-edged notch of the Jorcada Blanca, with Cabeza Verdelluenga to its left. The is the region of OUCC's "Top Camp" explorations of the 1980s and 1990s: many fine caves were found up there: F2/F7, Ridge Cave, F20, F64, C3/C4.
See OUCC Proceedings 11, 12 and 14 for more inforamtion.
Steve Roberts 2011
Clear: 178