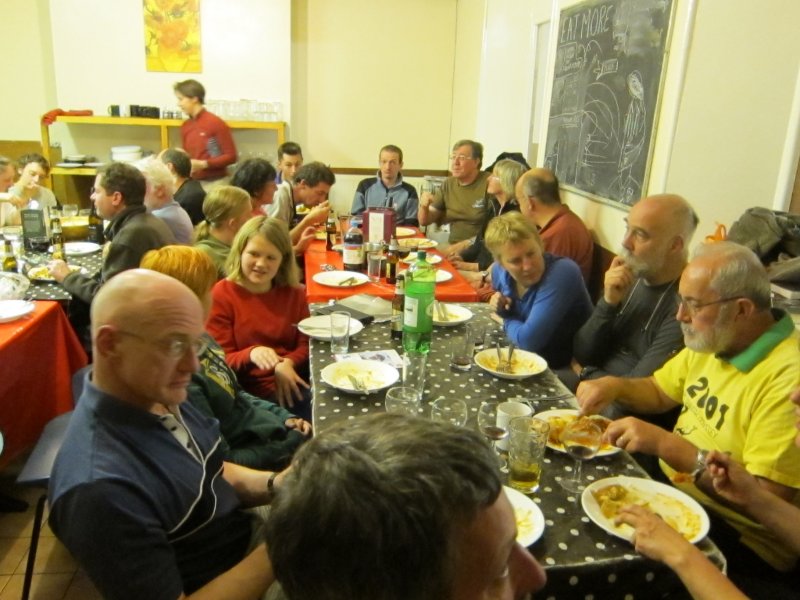 Saturday evening.
The assembled might of old and young lags tuck into the now-traditional baked potatoes and glop.
L table: Rosa Clements, Harvey Smith, Phil Sargent, Jason Clements, Fleur Loveridge.
R table, clockwise from front: Paul Cooper, Tom Houghton, Rosie Florence, Catherine Roberts, Michael Sargent, Ursula Collie, Maarten Krabbendam, Andy White, Olaf Kahler, Jim Sheppard, Sara Gregson, Richard Gregson, Gail Smith, Doug Florence, John Wilcock, a pair of hands.
Steve Roberts Oct 15, 2011